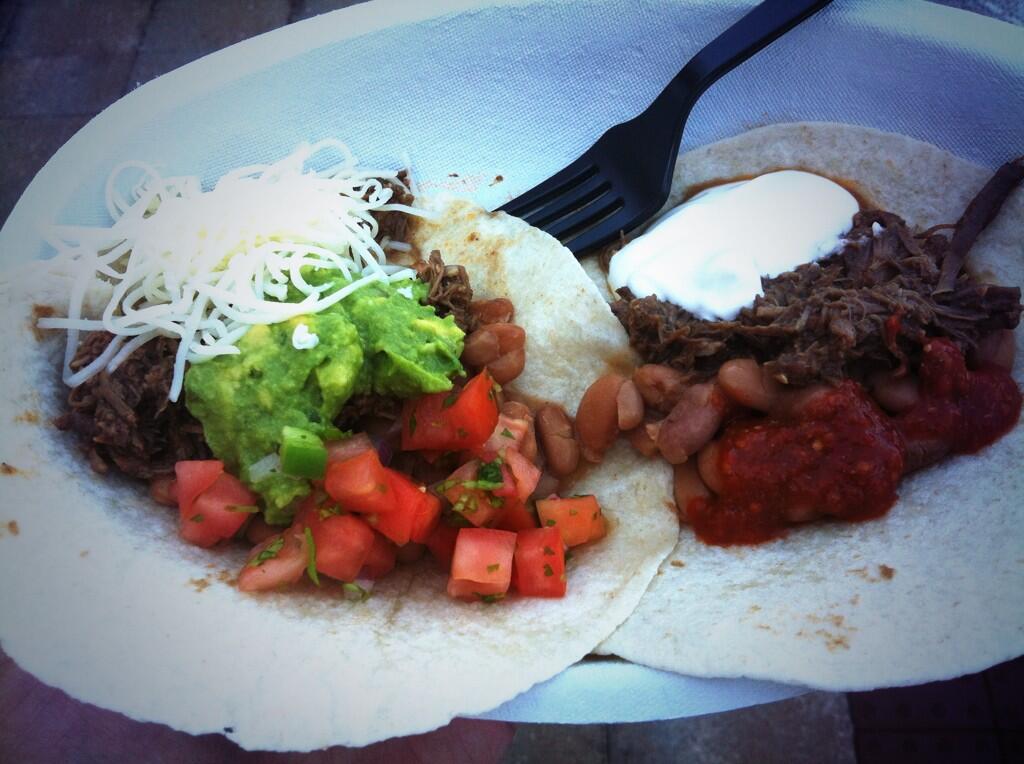 Today was the first big day of sessions at this year's food media forum. We started off the day with a satisfying hearty breakfast from the Culinary Institute of St. Louis.
The sweetest words in the English language may be "breakfast buffet." I took full advantage of waffles with chocolate chips and pecans. Also, I must say the house made sausages with diced green chiles were a treat.
In the morning session I went to a forum hosted by Kelly from BarbaricGulp.com. It made me ponder three things:
My use of the word perfectly, How someone can love an orange so much (North Dakota is a bleak place), and to take steps to improve my writing in the year ahead.
Afterward, I went to a forum on food presentation and plating. I got to meet Natalie from TheSweetsLife for the first time in person since 1998. It's a truly small world.
From there we had a morning snack where we experienced the safety and flavor of pasteurized eggs (purchasing this product may result in cookie dough never being baked).
One of the real treats of the day was meeting the rep from Copper River Salmon in Cordova, Alaska. She was super nice, and the Coho salmon for lunch was excellent.
Steph from the Cupcake Project hosted a forum regarding what makes a good blog and it got me thinking about how my blog is formatted and if I need to have more of a theme in my blog.
We'll see.
The rest of the afternoon was devoted to photography and video…not my main area of interest, but very helpful.
I was feeling a bit down around 3pm, (possible food coma), but rallied in time for the marvelous happy hour hosted by Chipotle. There, we received swag bags and got to have some wonderful food from Chipotle and more great Schlafly beer.
All in all a great day, and I'm looking forward to another tomorrow.
Thanks to Food Media Forum and Chipotle for making this weekend possible for me!